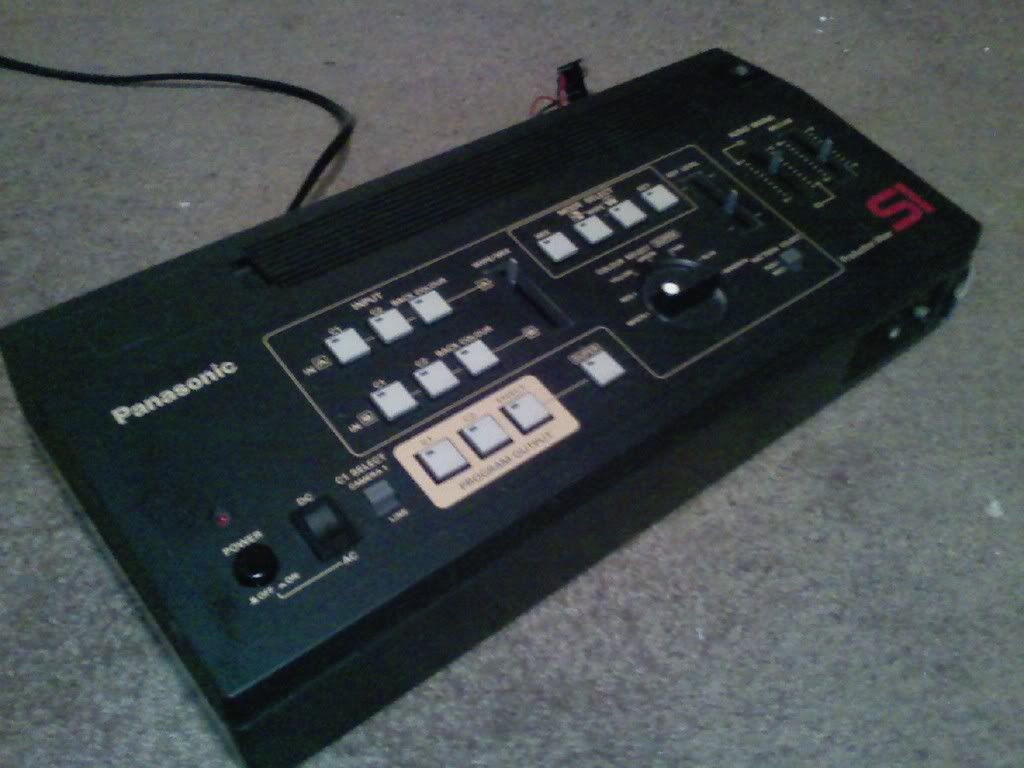 Bought this off ebay a while ago, used it a couple times to mix in 2 camera feeds with 1 lappy. yes that rca connection botch is terrible i know. works though!
I'm wondering if there is any way I can botch this piece of crap more to accept another non genlocked source ie: another laptop. OR what could I do cheaply to enable 2 laptop sources to mix seamlessly on this...
this is ultra rare btw, panasonic wj s1.
Line input and camera 1 accept non genlocked but can only be switched. cam 2 + key cam need genlock.
long shot but if anyone can help, thanks in advance.